2017 Beyond Limits Boot Camp Participants.
Mrs Juliet and the 2017 Beyond Limits Participants
A mentoring session during the 2017 Beyond Limits Boot Camp
BEYOND LIMITS BOOTCAMP
Beyond limits boot camp is an educative mentorship program that takes participants on a journey of self-discovery, designed to help them realize their full potential. Beyond limits is an invitation to dream big and to take the first steps to success.
The bootcamp is designed to push participants beyond their boundaries turning limitations into empowering beliefs. It is based on the premise that you can achieve your visions and goals if you clearly articulate them and apply yourself using key tools & techniques that can guarantee success.
Interested participants can register here.
MEET THE PARTICIPANTS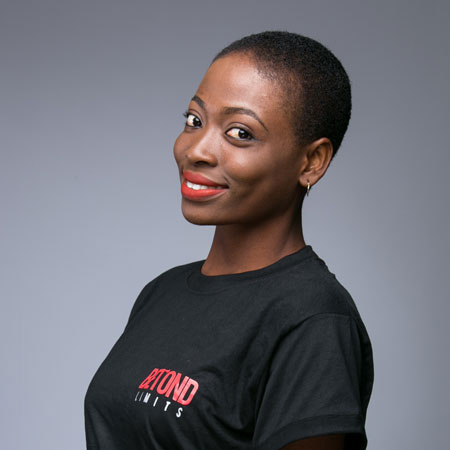 AMEH ANTHONIA AMINAT
Aminat is a fashion designer. She is on a quest to be a better leader and the best version of herself. With her Unisex Fashion House & Image Consulting business, her passion is to help people of all shapes and sizes dress comfortably and confidently. She hopes that by joining #BeyondLimits program, she will learn how to be the captain of her own ship and ways she can build broader visions.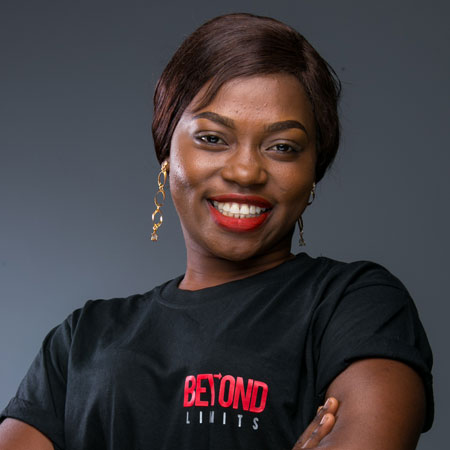 UZUH CHIDIOGO FLORENCE
Florence is a Fashion Design student. She wants to be self-sufficient and independent and joined #BeyondLimits to become more confident as a person and leader. In the near future Florence wants to establish a Fashion store & Design House and hopes to be successful at it.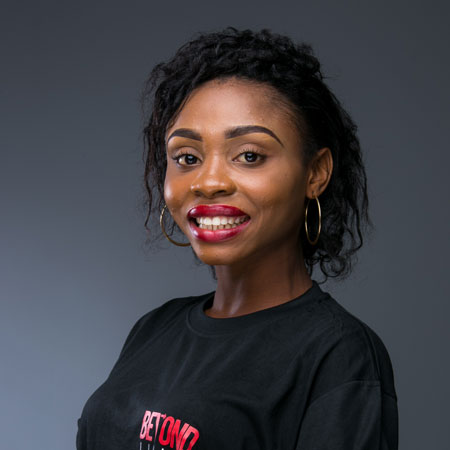 OTUMBARI GRACE
Grace is a student of Hotel Management. She signed on to #BeyondLimits to boost her ability to aim high and take positive steps to achieve her vision. Grace is working hard so she can have her own Bakery and give back to her community using her craft.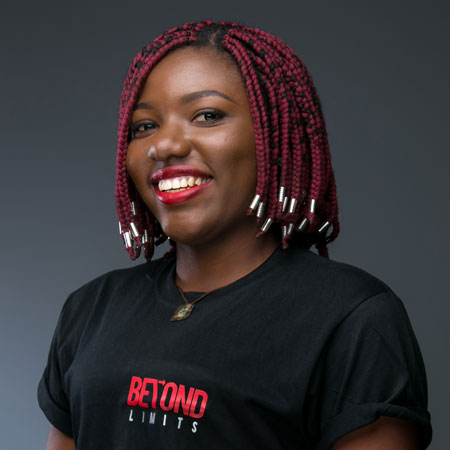 UWAOMA MADONNA
Madonna is a student of Medicine but a lover of arts, food and fashion. She is multi-talentd and has experience in Fashion designing, Catering, Party Decorations, Make up and Bead-making. On #BeyondLimits she is learning to be fearless, identifying her weaknesses and turning them into strengths. Madonna is pushing the boundaries, and dreams of being a Physician and serial entrepreneur.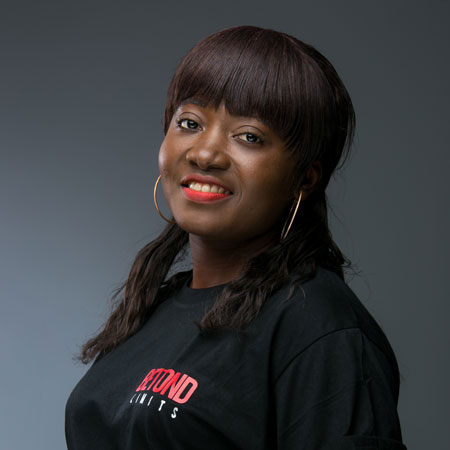 IDOMA ELIZABETH
Elizabeth is an entrepreneur. She joined #BeyondLimits because the premise of the program resonates with her. On the program she is learning to have a positive mindset, to be determined and open to learning. Elizabeth is working towards establishing her own food business & catering comp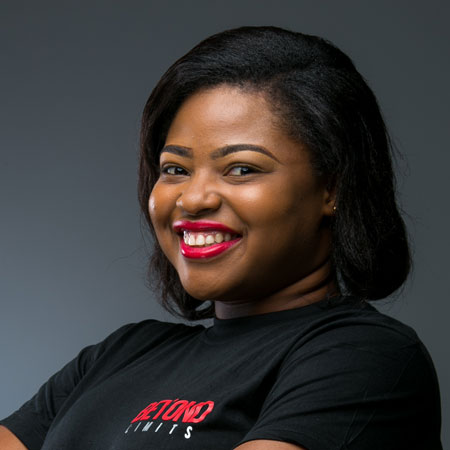 OKEREKE AGNES
Agnes works as an Auxiliary Nurse and is studying to be a Nurse. In her past time, she ventures into event decor. She is always looking to learn new things and is passionate about helping other women develop themselves. Besides tending to patients and helping people, she hopes to have her own Fashion Store in the near future. By being on #BeyondLimits, Agnes hopes to learn how to prioritise and manage her time effectively and improve her general disposition.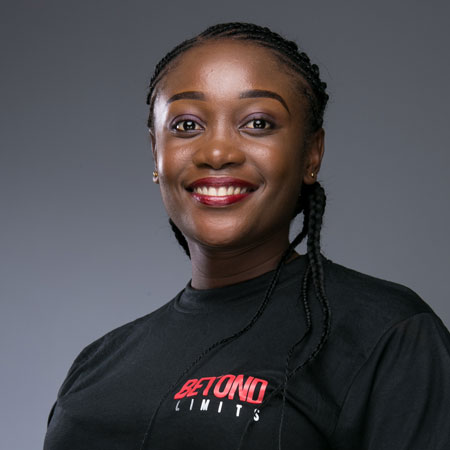 NWACHUKWU LILIAN UGOCHI
Lilian is an Account Officer. She is skilled in bead-making and hairstyling. She is passionate about education and hopes to establish a primary school in the future and a skills acquisition centre for arts and crafts. On #BeyondLimits Lilian is learning about self development, leadership and personal effectiveness and believes the program will catapult her to the next level in her life.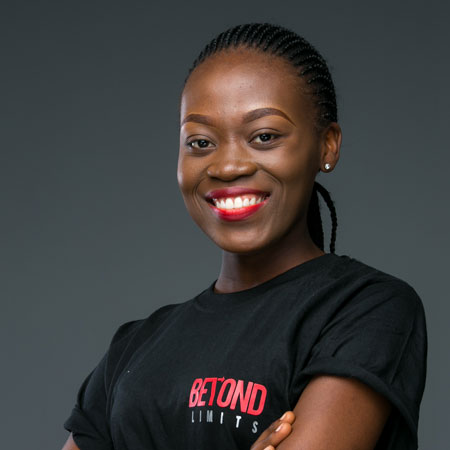 IROUKE CHIDINMA
Chidinma is studying Medical Laboratory Science. She joined #BeyondLimits as a distraction from university (due to ASUU's current strike). She loves helping people get glammed up and wants her online beauty store "Beautified by 'NMA" to be a force to be reckoned with. She hopes of eventually owning her own Medical Laboratory practice.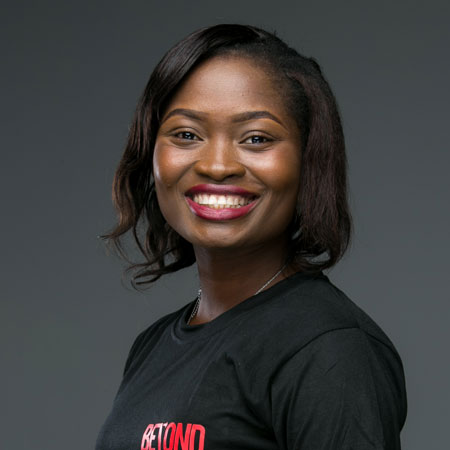 UWAEGHIANYE PAULINE OSARIEMEN
Pauline is a student of Business Administration. She joined the program after hearing feedback from past participants. On #BeyondLimits she has learned how to have a vision and work towards that vision. In the near future, Pauline wants to have an established clothing store.
OPARA CHINAENYENWA EMMANUELLA
Emmanuella is a student of science laboratory technology. Her dream is to own her own soap manufacturing company, producing the best soap formula for domestic, commercial and industrial use. Her vision is for her start up to grow beyond the shores of Nigeria into a multinational company and intends to make impact by providing prime employment opportunities and vocational skills training for indigents. She is determined to make her dreams come true regardless of any obstacles.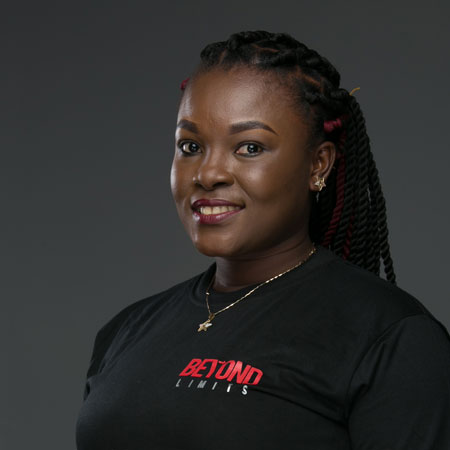 NWACHUKWU CHIAMAKA STELLA
Chiamaka currently works in the medical and public health sector but her first love is food! She joined #BeyondLimits to be a better leader, find a direction for her life and become more personally accountable. Chiamaka is putting in the work now so she can have her own fast food company. She is learning that she can tackle obstacles no matter the situation.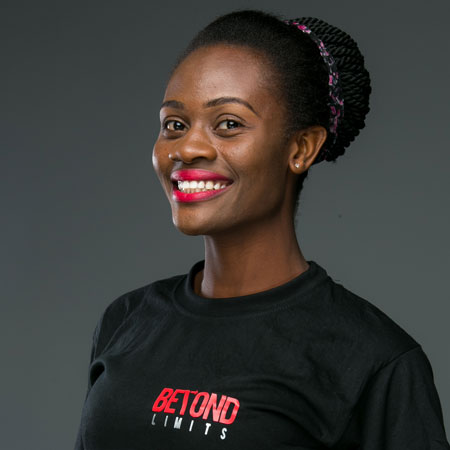 WONAH ANITA
Anita is an Economics student. She is a skilled beautician and is driven by her passion to set up her own Beauty Shop, whilst being a major player in the Hair & Cosmetics industry. Anita joined #BeyondLimits because she believes that the workshop will motivate her to follow her dreams.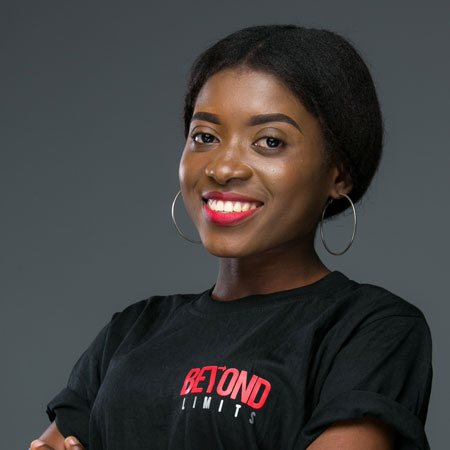 IDOMA RUTH
Ruth is an accountant-in-training but desires to own a fashion factory, employing many staff. She joined the program in the quest for inspiration and self-development. On #BeyondLimits Ruth is learning that there are no obstacles when it comes to achieving her goals. Rather, she sees obstacles as a learning process and a stepping stone.