About Beyond Limits africa
As human beings, we have immense capacity to create and influence the world around us. Often we are constrained by our beliefs, mind-sets, society, physical realities, social circumstances, and our emotions.
Beyond limits is an invitation to transcend these constraints so that we can create desired results in our lives. Beyond limits is a positive platform dedicated to empower, enlighten and inspire. Here you will find meaningful and reflective topics, quotes, articles and subject matter that will push you beyond any conscious or subconscious limitations that exist in your mind. We share insightful content and information with the hope of effecting meaningful and durable change in our society.
Beyond Limits Africa is an initiative, born out of her desire to help young people become the best versions of themselves, it is divided into three categories; the boot camp, the masterclass and breaking barriers.
MEET THE CREATOR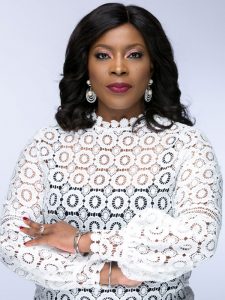 Juliet Ehimuan-Chiazor named by Forbes as one of the top 20 youngest power women in Africa, is Country Manager of Google leading Google's strategy and business growth in Nigeria. Under her leadership, the Google team has made significant impact on local content development, infrastructure deployment, and digital capacity building; receiving an award for most outstanding contribution to local content development from NIMES and the NCC. Juliet has actively contributed to developing national strategies – she was part of national committees that developed Nigeria's broadband plan in 2013, and ICT incubation strategy in 2012.
She has over 20 years' experience primarily in technology, oil and gas, and new media industries across Europe Middle East and Africa. Experience includes Performance Monitoring Supervisor at Shell, Business Process Manager at Microsoft UK covering 11 MSN subsidiaries worldwide, General Manager Strategic Business Units at Chams Plc; and Entrepreneurship as Founder and CEO of SI Consulting.
Juliet holds an Executive MBA from the London Business School, a Post Graduate degree in Computer Science from the University of Cambridge, UK; and a Bachelor's degree (1st class honours) in Computer Engineering from the Obafemi Awolowo University, Ile-Ife. She is a recipient of the London Business School Global Women's Scholarship, and at Cambridge University was awarded Selwyn College Scholar and Malaysian commonwealth Scholar. She is a Fellow of the Cambridge Commonwealth Society.
She was featured in the BBC Africa Power Women series in 2016, awarded IT Personality of the Year in 2012 by the Nigeria Computer Society; and received a 2015 Titans of Technology award from Technology Africa.
Juliet is passionate about self-leadership and personal effectiveness and regularly mentors and coaches people on these subjects.